Park-Grove Coconut Grove
Striking Residences to Match the Grove's Energy
Architecture by OMA · REMKoolhaas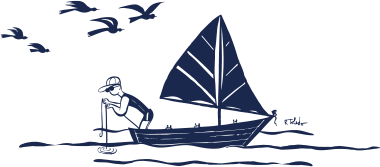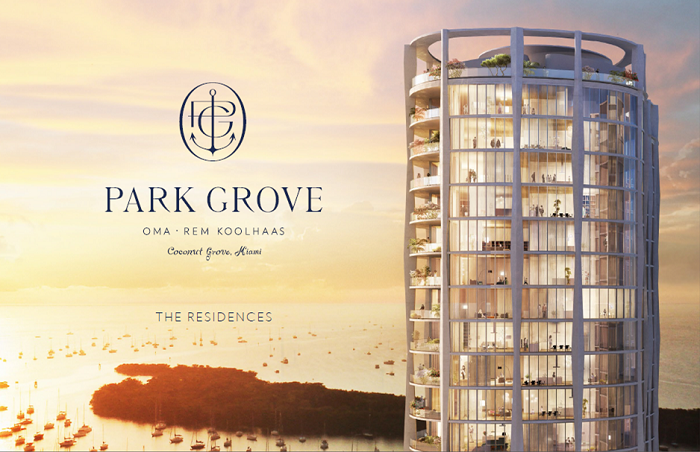 Park Grove in Miami's Coconut Grove, is a luxury residential project of three magnificent bay front residential towers. The Park Grove Miami Condo Towers are designed by World famous architects OMA . Rem Koolhaas with the collaboration of Arquitectonica. Developed by two of Miami's most prestigious and largest builders of luxury residential towers, The Terra Group and the Related Group. Soon the old Coconut Grove Bank site will be transformed and three ultra-luxury twenty story buildings at heights of 256, 287, and 294 feet will rise.
The Park Grove Miami Coconut Grove pre construction project will also have a smaller three story building will be the new home of the current Coconut Grove Bank and the same building will be home to a fitness center, in addition there will be four separate amenity buildings, and a two story office building.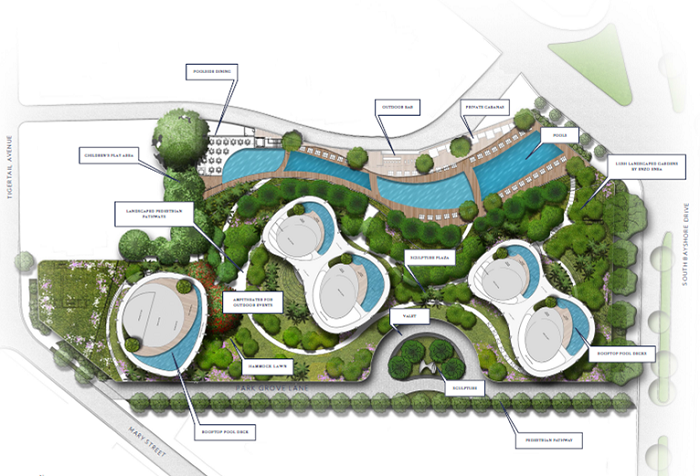 PARK GROVE COCONUT-GROVE

Designed by World-Renowned Architect OMA . Rem Koolhaas
Expansive Bay and City Views
Certified LEED ® Silver
24-Hour Concierge and Valet Service
Nautical Themed Concierge for Booking Yachts, Boats, Sailing Lessons, etc.
Butler Service
Private Business Center with Meeting Rooms
Lush Landscaped Gardens by Enzo Enea
Sculpture Garden
Artwork by Notable Sculptors and Artists
Lobbies and Amenity Area Designed by William Sofield
Luxurious Pool with Private Cabanas
Bayview Dining Room for Private Events
Dedicated Rooftop Pool
Wine Cellar and Wine Lockers for Residents
Indoor /Outdoor Yoga Spaces
Large Conference Room /Boardroom with Video Conferencing Capabilities and Integrated Media Systems
Library
Fitness Rooms, Reception, and Mail Room for each Residential Tower
Storage for Bicycles and Watercraft
Residents' Lounge for Events
Children's Indoor and Outdoor Play Area
Private Screening / Media Room
Adult Gaming Room including Billiards and Table Tennis